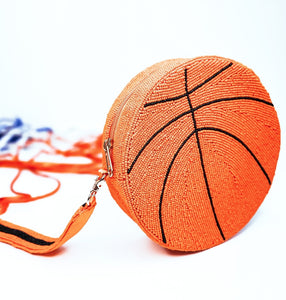 Specially selected for our sports fans that like to get a little fancy!
This custom beaded purse is orange in color. It comes with a detachable beaded strap and has a small inside pocket for storage.

 Dimensions: 8' l x 8' h
When placing your order, please keep in mind that our custom bags take up to 3.5 weeks to make. As mentioned, our bags are hand crafted upon order. 
Custom orders cannot be canceled or changed once order is placed.