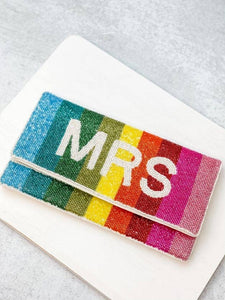 Our 'MRS' beaded purse is perfect for all of your wedding festivities. You can dress it up for your wedding day or wear it to brunch for your bachelorette party.
Gold Chain included. Snap closure with single inside pocket. Solid, 100% cotton back. Off White color on back, stripped beading on front.
Dimensions: 10.5"L x 6"H 22" 
**limited supply