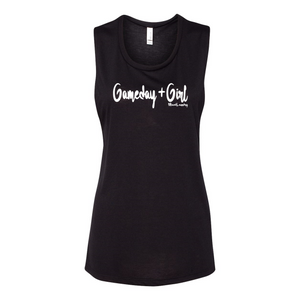 Do the math then meet me at the game.
Flattering, flowy and lightweight, this stylish tank top is super-soft to the touch and a comfort to wear.
65% polyester/35% viscose
Fabric Weight: 3.7 oz (lightweight)
Low cut arm holes
Tip: Grab your favorite unisex tank, measure and match it to the measurements below. 
| | A | B |
| --- | --- | --- |
| XS | 25.24 in | 14.76 in |
| S | 25.51 in | 15.00 in |
| M | 25.98 in | 15.98 in |
| L | 26.50 in | 17.01 in |
| XL | 27.01 in | 18.27 in |
| 2XL | 28.50 in | 19.02 in |